Fountain

The best place where students can...

The Arch

Arch - decoration second building...

Culture

The high level of culture of our students...

Cisco

In our university are Cisco and Microsoft Academy ......

Sports

Football, volleyball, basketball, wrestling, boxing, athletics, chess ...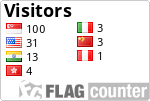 Soutn-Eastern European Programming Contest 2013

Ukrainian site

Vinnytsia National Technical University

Vinnytsia, Ukraine

October, 11 – 13

Europe Southeastern Ukraine Site Director:

Prof. Volodymyr Mesyura, This e-mail address is being protected from spambots. You need JavaScript enabled to view it
This year the South-Eastern European Regional Contest (SEERC) will be organized as a multi-site contest. The contest will take place in the same time, on 11th and 12th of October, and with the same set of problems, in two sites:
Politehnica University of Bucharest, Romania
Vinnytsia National Technical University, Ukraine
Any of Universities' teams of the South-Eastern Europe countries can take part in the SEERC at one of two sites of their choice, each of which will gather about 40 teams.
Vinnytsia National Technical University has great experience in holding of international programming competitions. More than ten years it is conducting Open Finals of the All-Ukrainian Collegiate Programming Contest in full according to the  ACM-ICPC rules, the number of participants at the first stage of which has grown from 68 teams in 2001 to more than 650 teams in 2013.
We invite all interested teams of South-Eastern Europe to take part in the SEERC at the Ukrainian site. To compensate to foreign teams a higher cost of travel to Vinnytsia than to Bucharest, we will provide them free accommodation and meals.
You will have an opportunity:
- to get acquainted with Ukraine (http://en.wikipedia.org/wiki/Ukraine;
- to take part in tours of the Vinnytsia city  http://www.vinnytsatourism.com.ua/;
- visit one of the most beautiful natural parks in the world "Sofiyivka" http://www.sofiyivka.org.ua/index_en.html;
- to get acquainted with Ukrainian students  at a party, during sport competitions and excursions http://en.vip.vn.ua/billiard_and_bowling/megamall_amagama_bowling/photo/; http://vip.vn.ua/exstrim/sparta/photo/.
In addition, the results of all teams, competing at the Ukrainian site, will be counted as results of the All-Ukrainian Collegiate Programming Contest Open Finals. Thus, our foreign guests will be able to become champions of Ukraine and prize-winners of the All-Ukrainian Collegiate Programming Contest.We will awards the best foreign team with special prize.