Фонтан

Найкраще місце де студенти...

Арка

Арка - прикраса другого корпусу...

Культура

Високий рівень культури наших студентів...

Cisco

У нашому університеті знаходяться Cisco...

Спорт

Футбол, волейбол, баскетбол, боротьба...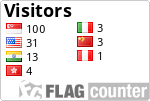 AN INNOVATIVE TRAINING CENTER IS OPENED AT VINNYTSIA NATIONAL TECHNICAL UNIVERSITY
On February 20, the third season of the Startup School "Sikorsky Challenge" was launched in Vinnytsia. A new group of young innovators began to learn how to transform ideas into a successful business under the tutelage of a business coach from Israel, Igor Peer
THE SITE OF THE MINISTRY OF EDUCATION AND SCIENCE OF UKRAINE
Information portal "Vinnytsia Ok"
Information portal "My Vinnytsia"
This year not only students of VNTU but also from other universities of Vinnytsia will acquire new innovative business skills. Students of Vinnytsia Physics and Mathematics Gymnasium №17 have also joined.
Rector of VNTU Volodymyr Hrabko says, "I wish you get your own way to success in this center for the development of ideas. And with such coaches can not be different! We are grateful to Vinnytsia City Council and leading technology companies of the region that strongly contributed to the creation of this innovative training center".
The inspiration and author of the idea of ​​creating a Startup School in Vinnytsia is Chief Executive Officer of Transfotech LTD David Arie. He says, "VNTU is my alma mater. There is a strong scientific stuff here. I've worked in different countries. Last 20 years I have been working in Israel. All this time I have been working with Ukrainian programmers and I can say that they are the most promising in the world. The Startup School "Sikorsky Challenge" has an innovative way of training; we make startups from ordinary students and teach them to produce ideas. We live in the world where ideas turn into products every time faster".
Classes at the Startup School will have lasted by June. Then students will take part in the contest of projects. Winners are expected to finance their developments with a prize fund of 100 000 UAH.