Фонтан

Найкраще місце де студенти...

Арка

Арка - прикраса другого корпусу...

Культура

Високий рівень культури наших студентів...

Cisco

У нашому університеті знаходяться Cisco...

Спорт

Футбол, волейбол, баскетбол, боротьба...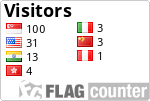 The International Contest of Environmental Monitoring in UKRAINE.
З початком лютого стартував Міжнародний конкурс найкращих робіт з моніторингу стану довкілля України серед учнів, студентів та молодих вчених
Подробиці на сайті Міністерства освіти і науки України
The main objective of the competition - to encourage young people to perform different researches  and due to this research work - to introduce modern information technologies in the field of environmental protection , collect information about the environment of Ukraine and look for ways to protect it. The works must be related to the specific geographic areas or objects of Ukraine.
Only monitoring of anthropogenic and natural pollution, or the state of natural resources - forests, water, air or soil isn't enough. What is important – it is the author's vision for solution of a problem. Preference will be given to works that are not only showing all sorts of negative, but to those which carry the positive - how to improve the environment or minimize the impact on it from pollutants.
A must is the originality of the study. Experts of the international jury will evaluate the works without knowing who their author is - each work will be encrypted, ensuring maximum objectivity.
In Vinnytsia National Technical University during March and April will be the first round of the competition.
Young environmentalists will compete in three different and separate groups: pupils, students and young scientists in the following categories: 
- The best content;
- The most comprehensive study;
- Best computer implementation.
In May the first round winners from all over the country will gather for the second round in the Zhytomyr National Agroecological University. There they will publicly defend their works through presentations.
"The winners, in addition to diplomas, will receive truly luxurious prizes. These are - Netbooks, smart phones, e- books, digital cameras, color printers, solar-powered portable chargers and USB flash cards. Finally, all the costs of the competition takes on the committee , "- said a jury chairman and chairman of the organizing committee of the contest, PhD, Professor Vitaly Mokin, head of computer ecological and economic monitoring and engineering graphics of the Vinnytsia National Technical University.
The main language of the competition - Ukrainian . Foreign citizens can submit their works in Russian or English. Deadline for papers - until 17 March 2014.