Fountain

The best place where students can...

The Arch

Arch - decoration second building...

Culture

The high level of culture of our students...

Cisco

In our university are Cisco and Microsoft Academy ......

Sports

Football, volleyball, basketball, wrestling, boxing, athletics, chess ...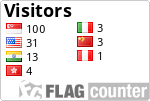 Along with the CONFERENCE is held an EXHIBITION
The exhibition of artistic works of students, teachers and employees of the university was opened at the same time with the opening of the XLIII scientific and technical conference of the VNTU, that is now going at the University
Traditional scientific and technical conference of faculty advisors, employees and students of the university with participation of workers of research organizations and technical and engineering employees of enterprises of Vinnytsya and the Vinnytsa area that this year started already for the 43-rd time is dedicated to the 200-years anniversary of Kobza-player (T.Shevchenko).
The spacious show-room (audience 2262) of a university Center of culture and education of students appeared to be undersized, not able to contain all offered exhibits on the traditional exhibition of student artistic works, that is usually timed to the conference. Presently to the students have joined, outstandingly surprising the amateur ability and original attitude, teachers and employees.
A candidate of philosophical sciences, associate professor Iryna Golovashenko presented a few works in style of the modern oil-bearing painting.  Her pictures are philosophically deep and ambiguous. "HIC ET NUNC!" ("HERE AND NOW"!).  They strike by their content and expression of color.
A doctor of engineering sciences, professor Serhij Pavlov, is not only a pro-rector for the educational studies of the VNTU,  but also a great amateur in taking of pictures.  His works with the landscapes of China, Hungary and native Ukraine depict a wonderful moment that a scientist managed to capture with his camera.
And a second-year student Vasyl Klimenko managed to take hot shots with his camera while  being at the main squire (maidan) in Vinnytsya during the political unrest.   Not only his mastery but also boldness and a reporter's desire of a young gentleman deserve respect.
His group-mate Tetyana Vitkovskaya surprised everybody by her skillful monopainting (the variety of graphic arts, performed by drawing on a smooth surface that does not soak in paints).
A permanent participant of university artistic amateur exhibitions a student Mykhailo Didenko presented surprizing hand-made potteries, proving his professional level.  A fellow is already a member of the  association of ceramics craftsmen of the Vinnytsya reagion "Circle".  And yet being a student, he is already teacher - conducts a group of young craftsmen in the Vinnytsya municipal palace of schoolchildren.
Denys Boiko is astonishing by his repness... ukrainian embroidery.  On previous exhibitions he only presented traditional old-fashioned towels, but now a fellow added the icons which are embroidered by a bead, and small pictures of merry baby-animals.
Charmingly look like the living ones three-dimensional pictures of Volodymyr Steblo. He embroiders ...by ribbons. His flowers look so realistically, that it is difficult to hold out and not to touch the image.
Serhiy Kozak studies with a major in "welding".  And an artistic ability of his is from there - blacksmith's. Ability to artistic forgery of the youth is from his father.  It is so wonderful, when swords and shields are forged only as works of art!
Maria Gikava, Oleksandr Іsayenko, Inna Shulga, Yuliya Shevchuk, Olena Litushko, Maria Bolehivska, Natalia Pryimak, Olga Bondar, employees of publishing center at the University: Lyudmyla Khlestkina, Olga Vlasyk, Valentina Golubeva, Olena Kushnir, Tetyana Andreyeva — all of them must be sincerely thankful.  An exhibition strikes not only with the variety of kinds and genres of art, but also with a very high level of positiveness and optimism, what all of us need so much now.
A Photosession of Serhiy Markov "An exhibition of artistic works of students, teachers and employees of the VNTU"