Fountain

The best place where students can...

The Arch

Arch - decoration second building...

Culture

The high level of culture of our students...

Cisco

In our university are Cisco and Microsoft Academy ......

Sports

Football, volleyball, basketball, wrestling, boxing, athletics, chess ...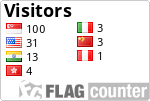 THE VNTU NOW HAS ACCESS TO THE FULL LIBRARY OF THE IMF
Access to periodicals, books and working papers of the International Monetary Fund now have  teachers and students of the Vinnytsia National Technical University
From 7 April to 31 December 2014 is opened access to the full-text library of the International Monetary Fund (IMF) http://www.elibrary.imf.org/.  E-Library makes it easy to do the analysis and research through access to periodicals, books and working papers of the IMF, as well as with tools for data processing and statistical tools. Here is information on macroeconomics, globalization, development, demographics and much more.
Also, there are advices on such issues as politics, poverty reduction and others.  In particular, there is a large number of full-text materials about Ukraine.
Access is granted from the site library (a hosted banner with the logo of the collection) and all IP-addresses of the university.