Fountain

The best place where students can...

The Arch

Arch - decoration second building...

Culture

The high level of culture of our students...

Cisco

In our university are Cisco and Microsoft Academy ......

Sports

Football, volleyball, basketball, wrestling, boxing, athletics, chess ...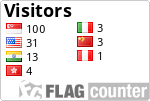 WINNERS OF THE INTERNATIONAL COMPETITION OF ENVIRONMENTAL MONITORING ARE DEFINED!
On the International Day for Biological Diversity - May 22 , were awarded the winners of the First International Competition for the best work on environmental monitoring in Ukraine among pupils, students and young scientists
The competition is a part of the First  All-Ukrainian Youth Congress of ecologists with international participation.
The VNTU has repeatedly held a similar contest, but at the regional level. Therefore, it initiated the race into a wider scale.
Last year in September, at the National Congress of ecologists with international participation, which took place in Vinnytsia technical university came the idea to convene an international youth rally of environmentalists.  And one of its measures was to identify the  International Competition for monitoring environmental situation in Ukraine among pupils, students and young scientists.
The first round of competition of young environmentalists took place in Vinnytsia National Technical University.
The results of the second - the final stage of the competition were summed up together with a nationwide youth rally of environmentalists, which held in Zhytomyr National Agroecological University.
The focus of the second round was given not so much to practical as to a scientific novelty and significance of the work. The participants competed not for nominations, as in the first round, but by the categories - pupils, students and young scientists.
Works of winners of the second round of the competition are devoted to comprehensive environmental monitoring, development of thematic maps of the environmental regions, the analysis of biological diversity, the impact of the environment on public health, the study of patterns of change condition and water quality in rivers and lakes, waste management, state of well-water in urban areas, radio and agroecology, modeling and mapping the spread of pollution from emissions of enterprises.
All works have geo-referenced data to the map, there is a lot of original research, ideas and suggestions for improving the environmental regions of Ukraine.  Many interesting activities for use by practitioners in the field of ecology and environmental protection in our country.  Many of the results are already implemented and effectively used by professionals.
he main contest rivalry among participants opened for the first and second place.
Prizes, as in the first round, were kindly provided by sponsors - Vinnitsa enterprises "GISINFO", "Inter-Eco" and "WIN Interactive."
Subsequently, the winners of the second round of the competition will be invited to speak with their presentations at the enlarged meeting of the Public Council under the Ministry of Environment at Orhus city hall centre. It is there where they will receive diplomas of winners signed by the  Minister of Environment and Natural Resources of Ukraine.
Chairman of the organizing committee and chairman of the jury, the Adviser of the State Water Resources Agency of Ukraine, Director of the Institute of Masters, postgraduate and doctoral, the Chair of the department KEEMIG of the Institute of Ecology and Environmental Cybernetics at the Vinnytsia National Technical University, PhD, Professor Vitaly Mokin assured that the International Competition for the best works of monitoring environmental condition in Ukraine among pupils, students and young scientists will be held next year too. For more information visit the site of the competition http://ecomon.vntu.edu.ua