Fountain

The best place where students can...

The Arch

Arch - decoration second building...

Culture

The high level of culture of our students...

Cisco

In our university are Cisco and Microsoft Academy ......

Sports

Football, volleyball, basketball, wrestling, boxing, athletics, chess ...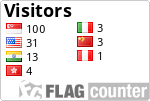 VNTU STUDENT OKSANA PUHACH IS MISS VINNYTSIA
20-year-old Oksana Puhach, a third-year student of management faculty of our university became the titled belle of Vinnytsia. The young rosebud will represent our city at the national beauty contest
On the first day of spring in Vinnytsia State Academic Music and Drama Theatre  named after Mykola Sadovskyi the most beautiful girl of the regional center was chosen among 16 finalists of the contest "Miss Vinnytsia 2015".
20-year-old Oksana Puhach, a third-year student of management faculty (group MOF-12) of our university, successfully withstood all contest tests, fascinated the jury and the auditorium with her young perfection and optimism  and won the Winner Crown from the jewelry company "Diadema".
Oksana is a future financier but right now she has already been working in a modeling agency.
In addition to the exclusive crown, jewelry and fur, Oksana has got as a gift a trip to Greece or Turkey.
Other contestants have also got presents. In general the Gift Fund of "Miss Vinnytsia" totalled 70 000 UAH.
Organizers and participants do not keep away from the current calamity in Ukraine. At a charity auction, where they sold their own products, the participants raised over 40 000 UAH.
The contest "Miss Ukraine 2015" is the further step for Oksana. Let it be as successful for her as "Miss Vinnytsia 2015"!
For more information see the website of the Online Press Centre of VNTU