Fountain

The best place where students can...

The Arch

Arch - decoration second building...

Culture

The high level of culture of our students...

Cisco

In our university are Cisco and Microsoft Academy ......

Sports

Football, volleyball, basketball, wrestling, boxing, athletics, chess ...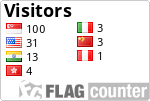 THE INTERNATIONAL ROUND TABLE MEETING "DECENTRALIZATION IN UKRAINE: GOVERNMENT AND PUBLIC PARTNERSHIP" WAS HELD IN VNTU
The international round table meeting "Decentralization in Ukraine: government and public partnership" was held in Vinnytsia National Technical University. Online forum broadcast was held on the site of VNTU
The round table meeting was organized by Vinnytsia Regional Council, regional administration, Vinnytsia regional association of local authorities, Vinnytsia regional organization of the International Organization "Ukraine-Poland-Germany", Euroregion "Dnister", the Office of the Council of Europe in Ukraine.
The Rector of Vinnytsia National Technical University, Doctor of Technical Sciences, Professor Volodymyr Hrabko and leaders of the region greeted the participants.
The round table meeting was attended by Ambassador Extraordinary and Plenipotentiary of Romania to Ukraine Cornel Ionescu, Secretary of Świętokrzyskie Voivodeship of Poland Bernard Antos, vuyt of gmina Suchy Las  Poznan County of Wielkopolska Voivodeship of Poland Grzegorz Voitera, Director of the International Cooperation Department of Folkuniversitetet in Uppsala (Kingdom of Sweden) Ali Rashidi, an expert from the Swiss expert corps "SISW GONTANT" Franz Stalder.
In particular, the Director of the International Cooperation Department of Folkuniversitetet in Uppsala Ali Rashidi described the role of professional education in regional development on the example of Sweden. He noted that Sweden is interested in financial investing in the reform of education in Ukraine at the regional level and expressed his hope that this project can start in Vinnytsia region.
Scientific and technical library of the University joined the event through the exhibition "Scientific achievements of university scientists", which represented the work of assistant professors and scholars of VNTU. The participants viewed textbooks and monographs with interest. Special attention was paid to the biobibliographical indexes of university scientists created by the library.
Photo report by Serhii Markov "Decentralization in Ukraine: Government and Public Partnership"
For more information see the website of the Online Press center of VNTU