Фонтан

Найкраще місце де студенти...

Арка

Арка - прикраса другого корпусу...

Культура

Високий рівень культури наших студентів...

Cisco

У нашому університеті знаходяться Cisco...

Спорт

Футбол, волейбол, баскетбол, боротьба...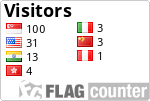 ECOLLOGICAL CONTESTS FINISHES ON THE DAY OF BIODIVERSITY
The second International Contest of the best works on computer monitoring of the environment of Ukraine among pupils and students finished in Vinnytsia National Technical University on 22nd May ─ on the International Day of Biodiversity
Details on the website of the Ministry of Education and Science of Ukraine
The contest has already been held in VNTU for the fifth time. Last year it was held at the international level, the previous years it had a regional status.
Fifty-two works from nine regions of Ukraine (Kyiv and Vinnytsia, Khmelnytskyi, Kherson, Mykolaiv, Odesa, Chernihiv, Sumy regions) were submitted for the contest.  Pupils produced twelve works and 40 ones were of students. There is one participant from Ecuador.
The number of winners in the categories of the second round:
main categories:
-"The best content" – 6;
-"The most analytical research " – 6;
-" The best computer realization" – 5;
by the decision of the Organizing Committee two additional categories were introduced:
-"The best work in the field of biodiversity" – 2;
-"The best computer graphics on environmental issues"  – 1.
Works concerned the environmental monitoring, pollution, biodiversity monitoring, environmental monitoring with the use of unmanned aerial vehicles, waste utilization, radio monitoring, hydrometeomonitoring, etc.
There was held the final meeting, which was attended by members of the Organizing Committee and Jury ─ Chairman of the Public Council under the Ministry of Environment Valentyn Savytskyi, his Deputy for Science and Education Tetiana Hodovska, Head of the Commission of the Public Council under the Ministry of Environment for Education, Science and European Integration Vitalii Mokin, Head of the Commission of the Public Council under the Ministry of Environment for Agroecology Volodymyr Feshchenko, Deputy Head of Basin management of water resources of the Southern Bug Yurii Havrykov, Director of the Institute for Environmental Security and Environmental Monitoring of VNTU Vasyl Petruk.
The winners of the contest were awarded with diplomas and prizes from sponsors ─ color printers with built-in scanner and copier, solar powered chargers and USB flash drives. Mentors of the winning works received gratitudes.
Site contest http://ecomon.vntu.edu.ua/
Photo report by Serhii Markov ІІ International Contest on computer monitoring of the environment of Ukraine
For more information see the website of the Press Center of VNTU