Fountain

The best place where students can...

The Arch

Arch - decoration second building...

Culture

The high level of culture of our students...

Cisco

In our university are Cisco and Microsoft Academy ......

Sports

Football, volleyball, basketball, wrestling, boxing, athletics, chess ...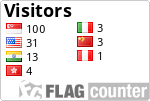 VNTU STUDENT'S INTERNSHIP IN VIENNA
Dmytro Kryvyi, a student of specialty "Computer Engineering" of Vinnytsia National Technical University has done summer internship in the Austrian company Robo in Vienna (Austria)
Details on the website of the Ministry of Education and Science of Ukraine
Information portal "My Vinnytsia"
The company Robo produces training meccanos for children.
Dmytro has received an invitation to meet the Director of the company at the International Scientific Conference "Thiele Foundation Summit 2015-San Francisco" in San Francisco (United States), where he made a report on his research in June this year.
Read more VNTU STUDENT STUDIES TO CREATE STARTUP DESIGNS IN SAN FRANCISCO
During the internship Dmytro had interesting meetings with specialists from leading IT- companies of Austria and visited some start-up incubators.
Dmytro Kryvyi, a third-year student of the Faculty of Informational Technologies and Computer Engineering of VNTU, the winner of the international competitions and Olympiads, has recently been told about in the military-patriotic TV project "Brave hearts. Generation of the independent" on the TV channel "1+1". Namely, it was spoken about his design ─ a robot for counterterrorism operations.
"I am a patriot of Ukraine. I was born here, I live here and I'm going to live here in the future. All my knowledge I'll contribute in order to help our soldiers," says Dmytro Kryvyi.
Read more DMYTRO KRYVYI IS FROM THE GENERATION OF THE INDEPENDENT