Fountain

The best place where students can...

The Arch

Arch - decoration second building...

Culture

The high level of culture of our students...

Cisco

In our university are Cisco and Microsoft Academy ......

Sports

Football, volleyball, basketball, wrestling, boxing, athletics, chess ...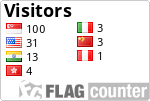 THE ELUSIVE DRONE "LELEKA (STORK)" WILL CARRY OPERATIVE INFORMATION TO UKRAINIAN SOLDIERS
Experts of Vinnytsia National Technical University and the design bureau "DeViRo" from Dnipropetrovsk developed a new model of unmanned combat aerial vehicle (UCAV)
Details on the website of the Ministry of Education and Science of Ukraine
Recently, the son of the President of Ukraine and the deputy of Verkhovna Rada Oleksii Poroshenko has met with soldiers of the 8th Regiment of special purpose of the Ukrainian Armed Forces and given them a new model of UCAV at the airport "Vinnytsia".
UAV is designed to protect the borders and to create accurate topographic maps with reference to coordinate. It is quiet, transmits information in an encrypted form and is elusive for enemy radar.
Along with the drone the soldiers of special forces got a software and hardware complex for remote control, receiving and processing information from UCAV "Leleka (Stork)-100".
The experts from Vinnytsia are working to certify and start mass production of the designed drones in the future. In addition, VNTU has programmers who are developing high-quality software for flying scouts.