Fountain

The best place where students can...

The Arch

Arch - decoration second building...

Culture

The high level of culture of our students...

Cisco

In our university are Cisco and Microsoft Academy ......

Sports

Football, volleyball, basketball, wrestling, boxing, athletics, chess ...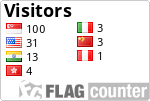 PROFESSOR ANDRII YAROVYI HAS THREE PRESIDENTIAL GRANTS
Andrii Yarovyi, Doctor of Technical Sciences, Professor of the Department of Computer Sciences of VNTU has got a grant of the President of Ukraine for young scientists for the third time
Being an Associate Professor, Candidate of Technical Sciences Andrii Yarovyi got his first Presidential grant in 2007.
The second grant (in 2012) he got being a doctoral student, Candidate of Technical Sciences.
This year Andrii Yarovyi has got his third Presidential grant being a Doctor of Technical Sciences, Professor.
During these years the research field of Professor Yarovyi has not changed. It is high-performance parallel computing systems. But projects are improving every time. The young scientist offers new techniques, concepts and even theory. His developments contribute to the efficiency of computing processes in computer systems.
"Of course, I'm pleased to receive this grant," says Andrii Yarovyi. "However, at the same time when I got my grant, Serhii Shtovba, a Professor of our University also got a grant of the President of Ukraine for doctors of sciences not for young scientists. There's a higher age limit and higher financial support there. But I wil also be able to submit requests for a grant for doctors as I have already used my age opportunity for a grant for young scientists."
For more information see the website of the Online Press Center of VNTU