Fountain

The best place where students can...

The Arch

Arch - decoration second building...

Culture

The high level of culture of our students...

Cisco

In our university are Cisco and Microsoft Academy ......

Sports

Football, volleyball, basketball, wrestling, boxing, athletics, chess ...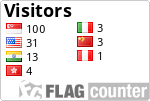 ENERGY EFFICIENT MANAGEMENT FROM NORWAY
Daniel Fjærtoft, a partner and a Managing Director of Sigra Group, a representative of the University of Nordland (Bodø) gave a guest lecture in VNTU
Vinnytsia National Technical University is a partner of the project UKRAINE-NORWAY in Ukraine, which is funded by the Ministry of Foreign Affairs of the Kingdom of Norway.
NORWAY-UKRAINE project is aimed at professional retraining and social adaptation of servicemen and members of their families in Ukraine.
The Faculty of Machine Building and Transport of VNTU has successfully been participating in the project "Ukraine-Norway" for several years.
Now VNTU is retraining 35 listeners in the direction of "Energy Efficient Management".
Daniel Fjærtoft lectured "Energy saving without investing own funds is an energy contract in Ukraine".
The lecturer is an experienced specialist and has a consulting practice in the field of energy efficient technologies. Mr Fjærtoft worked with students interactively, the audience actively participated in the discussion of specific examples and lively asked questions.
For more information see the website of the Online Press Center of VNTU