Fountain

The best place where students can...

The Arch

Arch - decoration second building...

Culture

The high level of culture of our students...

Cisco

In our university are Cisco and Microsoft Academy ......

Sports

Football, volleyball, basketball, wrestling, boxing, athletics, chess ...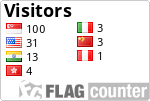 VNTU. TEKLIUK IS THE BEST!!!
Have you ever happened to listen to lectures of Anatolii Tekliuk, PhD, Assistant Professor of Philosophy and Humanities of VNTU?
Youtube VNTU Tekliul is the best!!!
Is Smart Club Community "Bayun" among your friends? (The abbreviation of Smart Club Community in Ukrainian is CAT).
If the answers are affirmative, you are still lucky in life!