Fountain

The best place where students can...

The Arch

Arch - decoration second building...

Culture

The high level of culture of our students...

Cisco

In our university are Cisco and Microsoft Academy ......

Sports

Football, volleyball, basketball, wrestling, boxing, athletics, chess ...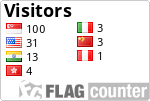 HE CREATED A BOOK LIKE A DUST AND A STEAM LOCOMOTIVE THAT IS 20 MILLION TIMES AS SMALL AS A POPPY SEED
The unique works by an honoured master of Folk Art of Ukraine Mykhailo Masliuk are kept in the Museum of cultural arts center of VNTU
The memorial event dedicated to the outstanding mechanic, musician, poet, author of the original clocks, watches and musical instruments, photographer, master of microminiatures, honoured master of Folk Art of Ukraine Mykhailo Masliuk took place in the cultural arts center of VNTU.
Mykhailo Masliuk was born in Zhmerynka, Vinnytsia region on January 14, 1918.
During his life he created almost 500 micro masterpieces.
In 1968 his work – the steam locomotive that is 20 million times as small as a poppy seed – was included into the Guinness Book of World Records.
The microminiaturist from Zhmerynka not only shod a flea as Livsha did it but also tied her legs with a gold chain and locked with a tiny gold padlock.
Among Mykhailo Masliuk's miniatures there are books; one of them is a little volume by Oleksandr Pushkin, which is engraved with passages from poems by the poet, and is 0.8 × 0.4 × 0.2 mm. Scientists recognized this book as a book like a dust because according to their calculations a poppy seed could contain sixty such books. One of the three microscopic books by the master is kept in the Museum of Oleksandr Pushkin in Moscow, another one is kept in the Vinnytsia Regional Museum.
The unique works by the master are also kept in the Museum of cultural arts center of VNTU.
Students of the Faculty of Information Technology and Computer Engineering took an active part in the event.
The event was attended by a grandson of the famous master Serhii Teterin who continues the work of his grandfather and has created a series of works that no one can see with the naked eye.
For more information, see the website of the Online Press Center of VNTU