Fountain

The best place where students can...

The Arch

Arch - decoration second building...

Culture

The high level of culture of our students...

Cisco

In our university are Cisco and Microsoft Academy ......

Sports

Football, volleyball, basketball, wrestling, boxing, athletics, chess ...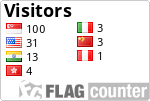 VERONIKA PINCHUK IS "MISS VNTU 2016"
A long awaited event "Miss VNTU 2016" was held in VNTU
The girls who participated in the contest showed their originality in a video presentation.
The first defile did not leave indifferent any of the spectators. The girls were dressed in beaytiful bright dresses that gave a special warm spring mood.
This year the girls have impressed with their creative performances.
The final stage of the competition turned into a defile contest of evening dresses.
According to the results of voting of spectators, Olha Ilina (Institute of Environmental Security and Environmental Monitoring) won in the nomination "Miss Sympathy".
Mariana Vikarenko (Faculty of Radio, Telecommunication and Electronic Instrument Engineering) became "Miss Tenderness".
The title "Miss Creativity" received Halyna Bohachuk (Faculty of Information Technologies and Computer Engineering).
Anna Holovko has won in two nominations — "Miss Mass Media" and "Miss Artistry" (Faculty of Civil Engineering, Thermal Power Engineering and Gas Supply).
Yuliia Kiviuk (Faculty of Computer Systems and Automation) became "Miss Congeniality".
The winner of the nomination "Miss Grace" became Anna Tashkevych (Faculty of Power Engineering and Electromechanics).
The title "Vice Miss of VNTU 2016" was awarded to charming Olha Ilina and Anastasiia Tyshchenko (Faculty of Radio, Telecommunication and Electronic Instrument Engineering).
According to the results of the jury, Veronika Pinchuk (Faculty of Manegment) became "Miss VNTU 2016".
Yuliia Chaika,
Chairman of the Student Council of the Faculty of Management,
4th-year student