Fountain

The best place where students can...

The Arch

Arch - decoration second building...

Culture

The high level of culture of our students...

Cisco

In our university are Cisco and Microsoft Academy ......

Sports

Football, volleyball, basketball, wrestling, boxing, athletics, chess ...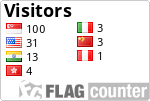 21-YEAR-OLD STUDENT OF VNTU LIFTS 100 KG AND WINS A BRONZE MEDAL AT THE WORLD CHAMPIONSHIP
A student of the Institute of ecological safety and environmental monitoring of VNTU Iryna Shkaraputa won the third place at the World Championship in Denmark
On April 23, 21-year-old Iryna Shkaraputa won a bronze medal at the World Championship. A fragile girl from Vinnytsia, whose weight is 52 kg, lifted 100 kg from the chest! A Pole, who lifted 105 kg, and a French, who lifted 107.5 kg, left her behind.
It was Iryna's first performance at the international competitions.
Irina says despite the fact that she debuted in the competitions of such level she was not nervous at all.
The powerlifter explains that she has chosen this sport to be strong and original.
Currently, the athlete works as a coach in the sports complex "Kolos", however, in the future she plans to connect her life not only with sports but also with the profession of an environmentalist, which she studies at Vinnytsia National Technical University.