Fountain

The best place where students can...

The Arch

Arch - decoration second building...

Culture

The high level of culture of our students...

Cisco

In our university are Cisco and Microsoft Academy ......

Sports

Football, volleyball, basketball, wrestling, boxing, athletics, chess ...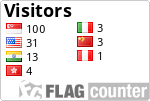 THE FIRST CHINESE -UKRAINIAN CENTRE FOR NEW TECHNOLOGIES IS OPENED WITH THE PARTICIPATION OF VNTU
On May 17-22, the delegation of Vinnytsia National Technical University — Rector Volodymyr Hrabko and Vice-Rector Serhii Pavlov — visited Hebei Province and the city Tianjin (China)
Olena Shembel, Professor of the Ukrainian State Chemical Technology University was also a member of the Ukrainian delegation.
The Ukrainian delegation took part in the opening ceremony of the Chinese-Ukrainian Center of advanced and applied innovative technologies on the basis of scientific and technical company Rensenzeer (Hebei province) New Energy Technology Co., Ltd.
While visiting China, Rector Volodymyr Hrabko acquainted the Chinese partners with the achievements of Vinnytsia National Technical University in the area of science and education.
Ukrainian scientists have also concluded an agreement on cooperation concerning science and education with Hebei University of Engineering (city Handan) and the Agricultural University of Hebei (city Baoding).
Rector of VNTU Volodymyr Hrabko and Vice-Rector of VNTU Serhii Pavlov agreed the details concerning the Center of Confucius opening on the basis of VNTU. Tianjin University promises their promotion.
Serhii Pavlov, Vice-Rector of VNTU, Doctor of Technical Sciences, Professor
For more information, see the website of the Online Press Center of VNTU