Fountain

The best place where students can...

The Arch

Arch - decoration second building...

Culture

The high level of culture of our students...

Cisco

In our university are Cisco and Microsoft Academy ......

Sports

Football, volleyball, basketball, wrestling, boxing, athletics, chess ...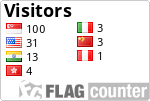 A TEAM FROM VNTU HAS TAKEN PART IN ENACTUS WORLD CUP FOR THE FOURTH TIME
The team from Vinnytsia National Technical University will represent Ukraine at Enactus World Cup that will be held on September 28-30 in Toronto, Canada
The team from Vinnytsia National Technical University has already reached such a high level of these prestigious competitions for the fourth time and has become the winner of all-Ukrainian championship. Therefore, it will participate in ENACTUS WORLD CUP.
In 2010-2011 VNTU students defended the honor of the country at the World Cup in Malaysia for the first time. The following year, they took part in these global competitions in Washington. In 2012-2013 they took part in the city of Cancun, Mexico.
Read more
TO MEXICAN UNITED STATES FOR THE VICTORY
ENACTUS WORLD CUP 2013 IN MEXICO
Now after a two-year break the team of VNTU again took part in the national championship of Enactus Ukraine.
In July, nine student teams from Vinnytsia, Kyiv, Lviv, Odesa and Kharkiv represented the results of their projects to the jury, whose members were representatives of leading international and Ukrainian companies.
The team Enactus VNTU (captain is Yanna Chaikovska, coach is Mykola Nebava, Dean of the Faculty of Management, Candidate of Economic Sciences, Associate Professor) presented two projects.
Project №1 was named "Create to live". It aims to meet the needs and create additional income for migrants from the Eastern Ukraine. Major subprojects are social activity of children, coordinating support and stable income ensuring.
"Energy efficient vector of changes" was a project №2. It aims to increase the level of awareness among farmers about the savings and the use of modern energy saving technologies in the villages of Vinnytsia region.
Therefore, according to the decision of the judges this year's finalists have become the team Enactus of Kyiv National Economic University named after V. Hetman, Kharkiv National University named after V. N. Karazin, Vinnytsia National Technical University and Kharkiv Institute of Finance (Kyiv National Trade and Economic University).
Despite the high competition, the team from VNTU won in the competitions Enactus 2015-2016 and will represent Ukraine at Enactus World Cup in Canada!
Currently the team Enactus VNTU is preparing for the world competition under the common slogan that brought victory in Kyiv:
"We, the team of Vinnytsia National Technical University, do not stop!
We go ahead!
Go to the light!"
Team:
Yanna Chaikovska (team captain),
Dmytro Ivchuk,
Kateryna Podolianchuk,
Samuel Martin Adu Gyamfi Apeatu,
Kateryna Franchuk,
Andrii Zhuravlov.
Vice Champion of the National Cup Enactus was the team Enactus of Kyiv National Economic University named after V. Hetman.