Fountain

The best place where students can...

The Arch

Arch - decoration second building...

Culture

The high level of culture of our students...

Cisco

In our university are Cisco and Microsoft Academy ......

Sports

Football, volleyball, basketball, wrestling, boxing, athletics, chess ...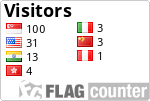 VNTU PROFESSORS TAKE PART IN THE MEETING OF MASTIS PARTICIPANTS
A scheduled meeting of the participants of the international educational project ERASMUS+ Capacity Building in the field of Higher Education "Creating a modern master's degree programs in the field of information systems" (MASTIS), 561592-EPP-1-2015-1-FR-EPPKA2-CBHE-JP was held at the University LUISS GuidoCarli – Libera University  Internazionale degli Studi Sociali (Rome, Italy).
The aim of the event is the methodological definition of core competencies and requirements for future international training programs for masters and PhD in information systems that should be developed and implemented in the educational process by the universities-partners of the project MASTIS. At this meeting our University was represented by the Dean of the Faculty of Computer Systems and Automation, Doctor of Technical Sciences, Professor Oleh Bisikalo and the Head of the Department of Computer System Control, Doctor of Technical Sciences, Professor, Volodymyr Dubovoi.
It was decided to dedicate the problematic issue of the work of the special section "Methodology of training of specialists on information systems" at the XIII International Conference "MANAGEMENT and CONTROL in COMPLEX SYSTEMS (MCCS-2016)" http://mccs.vntu.edu.ua/mccs2016/index.php?lang=ru that will be held at Vinnytsia National Technical University, on October 3-6, 2016.
The next meeting will be held in Kaunas (Lithuania).