Fountain

The best place where students can...

The Arch

Arch - decoration second building...

Culture

The high level of culture of our students...

Cisco

In our university are Cisco and Microsoft Academy ......

Sports

Football, volleyball, basketball, wrestling, boxing, athletics, chess ...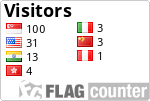 THE COMPETITION-2016/17 OF THE SCHOLARSHIP PROGRAM "ZAVTRA.UA" OF VIKTOR PINCHUK FOUNDATION BEGINS ON OCTOBER 15
On October 15, Viktor Pinchuk Foundation started an open competitive selection of participants of the support program for talented youth of the scholarship program "Zavtra.UA"
The Foundation invites full-time students of the 3rd-6th years of studying of Ukrainian higher educational establishments of the 4-th level of accreditation to participate in the open competition. Submission to the contest and online registration are opened on the site of the program zavtra.in.ua from October 15 to November 30, 2016.
The news of the Fellows Community and the program is on the official page of "Zavtra.UA" in Facebookfacebook.com/Zavtra.UA.
More information about Viktor Pinchuk Foundation is on the website pinchukfund.org.