Fountain

The best place where students can...

The Arch

Arch - decoration second building...

Culture

The high level of culture of our students...

Cisco

In our university are Cisco and Microsoft Academy ......

Sports

Football, volleyball, basketball, wrestling, boxing, athletics, chess ...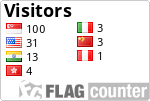 THREE UKRAINIAN TEAMS TAKE PART IN THE WORLD FINAL IN SOUTH DAKOTA, UNITED STATES
The competitions of the Ukrainian site of the semi-final of the Student Championship in programming АСМ-ІСРС for the South-Eastern Europe, which were carried out in parallel with competition at Bucharest site of this semi-final were held in VNTU
Information portal "My Vinnytsia"
Fourty-four teams from Bulgaria, Macedonia, Romania, Serbia and Turkey took part in the competitions in Bucharest.
So, 87 teams from 6 countries of the South Eastern Europe took part in the World Cup semi-final.
The greatest number of problems in the shortest time was solved by the teams of Lviv National University named after I. Franko, Uzhhorod National University and Kyiv University named after Taras Shevchenko. Therefore, they will be performing on May 2017 at the world final, which will be held in Rapid City, South Dakota, United States.
The winners of the competitions on the Ukrainian site received the titles of Champions and Prize Winners of the all-Ukrainian Student Olympiad in programming.