Fountain

The best place where students can...

The Arch

Arch - decoration second building...

Culture

The high level of culture of our students...

Cisco

In our university are Cisco and Microsoft Academy ......

Sports

Football, volleyball, basketball, wrestling, boxing, athletics, chess ...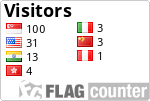 VNTU STUDENT STUDIED JAPANESE IN TOKYO
Roman Lukian, the third-year student of the Institute of Environmental Safety and Environmental Monitoring of VNTU, has been learning Japanese at Unitas language school in Tokyo during three months
Information portal "My Vinnytsia"
To get to Tokyo and study there the language Roman had to go through a competitive selection.
Despite intensive studying Roman managed to travel nearly through all this mysterious island country. He was not only on distant islands.
The Ukrainians who learn Japanese have no problem with pronunciation. At first it is surprising that there is no sound "l" instead they pronounce "r".
It is considerably cheaper to travel through Japan for a foreigner than actually for a Japanese. Only abroad Japan you can buy a special ticket ─ japan rail pass.
"I have been to Hiroshima and Nagasaki. Now they are powerful metropolitans, it is hard to believe that 70 years ago there was such a tragedy and wasteland there," said Roman.
Unitas language school in Tokyo organized a trip to the port city Ìokogama.
Roman says that the visit to Japan destroyed his stereotyped ideas about this country and its inhabitants.
First of all, the Japanese are not short. In fact, the lifetime in this country is the longest in the world. And women actually are young longer.
But the most surprising thing for Roman was that Ukraine is very well-known in Japan. And not only because of our trouble with the northern neighbor.