Фонтан

Найкраще місце де студенти...

Арка

Арка - прикраса другого корпусу...

Культура

Високий рівень культури наших студентів...

Cisco

У нашому університеті знаходяться Cisco...

Спорт

Футбол, волейбол, баскетбол, боротьба...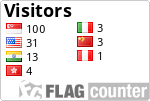 VNTU MEETS CHINESE NEW YEAR AND SPRING WITH DUMPLINGS
Chinese students of Vinnytsia National Technical University along with their fellow countrymen volunteers, who teach the university community and willing citizens 0f Vinnytsia one of the most difficult languages, organized the original treats Jiaozuo
Information portal "My Vinnytsia"
Spring-welcoming Fest — Chinese New Year — cannot be imagine without red and.... dumplings, in Chinese Jiaozuo. But they are not just treated, they should be cooked together.
"During the celebration of New Year you must eat a lot and do a lot of visits. But if you have guests, they are not immediately invited to the table," says Zhou Bay Bay, a volunteer and teacher of Chinese. "Cooking together is very important in order to be then all the year together. Jiaozuo is the main and mandatory course of the New Year's table in northern China. They differ from your traditional dumplings with having chili pepper and vegetables."
For many years VNTU scientists have been cooperating with Changchun University of Fine Mechanics and Optics, Chinese technological park of high technologies (Jinan), Shandong Transport University, Henan University (Kaifeng), and Quli Normal University lively and fruitfully.
Read more VNTU IN CHINA
Recently VNTU students have been interning in the company "SHANDONG VOTSEN NEW ENERGY TECHNOLOGY CO., LTD" for a month, where they have been studying effective marketing, commercialization, and implementation of new technologies in the national economy.
Read more ONE OF THE MOST DIFFICULT LAGUAGES IS TAUGHT IN VNTU
Photo Gallery CHINESE NEW YEAR