Fountain

The best place where students can...

The Arch

Arch - decoration second building...

Culture

The high level of culture of our students...

Cisco

In our university are Cisco and Microsoft Academy ......

Sports

Football, volleyball, basketball, wrestling, boxing, athletics, chess ...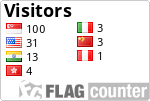 "VNTU BIKEDRAIV" OPENS BIKESEASON-2017
On April 1, a hundred of cyclists and a cat were ecouraged to such a serious action by activists of the student self-government of Vinnytsia National Technical University
Educational portal портал PedPRESA
"VNTU Bikedraiv" started from the University main building and then went 19 kilometers along Vinnytsia with the state flag and the flag of the university.
Vinnytsia police patrol accompanied the race. And Vinnytsia City Council and in particular Deputy City Council Vadym Kudìiarov supported the race.
Head of the student self-government of VNTU Mykola Kobysia says that the bike race was organized to popularize a healthy lifestyle among students.
There will be two more bike races in Vinnytsia in April:
On April 7 – a bike ride dedicated to the Day of physical culture and sports,
On April 28 – critical mass "Peace. Labor. May"