Fountain

The best place where students can...

The Arch

Arch - decoration second building...

Culture

The high level of culture of our students...

Cisco

In our university are Cisco and Microsoft Academy ......

Sports

Football, volleyball, basketball, wrestling, boxing, athletics, chess ...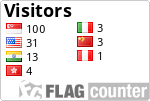 VIRA OVCHARUK WINS A SILVER MEDAL AT THE UKRAINIAN HALF MARATHON CHAMPIONSHIP
Master of Sports Vira Ovcharuk, lecturer of Physical Education of VNTU won the 3rd place in absolute standings among women at the VII Nova Poshta Kyiv Half Marathon 2017 and won a silver medal at the Ukrainian Half Marathon Championship
Information portal "My Vinnytsia"
Information portal Vinnytsia ОК
VII Kiev International half marathon Nova Poshta Kyiv Half Marathon 2017 was held on April 9.
The participants of the race were representatives from 48 countries of the world.
9,000 participants from children to professional athletes ran distances from 21 kilometers to 500 meters. Professional athletes were invited because Kyiv Half Marathon has plans to go to the next level.
For the first time a family race for 2 km was held at Kyiv Half Marathon.
For the first time 43 bands supported athletes along all the distance during a mass race in Kyiv. Music of the countries represented at the song contest "Eurovision-2017" sounded along the entire route every 500 meters.
The event has got the status of the Ukrainian Half Marathon Championship for the first time.
Master of Sports Vira Ovcharuk, lecturer of Physical Education of VNTU won the 3rd place in absolute standings among women and won a silver medal at the Ukrainian Half Marathon Championship