Fountain

The best place where students can...

The Arch

Arch - decoration second building...

Culture

The high level of culture of our students...

Cisco

In our university are Cisco and Microsoft Academy ......

Sports

Football, volleyball, basketball, wrestling, boxing, athletics, chess ...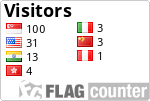 VNTU STUDENT IRYNA SHKARAPUTA WINS THE THIRD PLACE AT THE WORLD CUP CHAMPIONSHIP FOR THE THIRD TIME
Iryna Shkaruputa, a student of the Institute of Ecological Safety and Environmental Monitoring of Vinnytsia National Technical University, became the bronze medalist of the Powerlifting World Championship, which took place in Chicago (the USA) on April 22-23
Member of the Ukrainian national team, 22-year-old Iryna Shkaruputa from Vinnytsia competed among juniors in the weight category up to 52 kg.
Iryna Shkaruputa won the third place in the world and received a bronze medal.
World champion and world record holder in powerlifting, Ivan Chuprynko from Nemyriv is the coach of the winner who taught her to control emotions partly because they don't allow to achieve what is possible.
Due to the medals won, the Ukrainian team ranked second in the world.
Iryna Shkaruputa has professionally been engaged in powerlifting only for four years. She chose this sport to be strong and original.
Before the World Championship in America Iryna Shkaruputa had become the champion of Ukraine in the classic bench press among juniors setting the record of Ukraine. Last year she won the third place at the World Cup Championship in Denmark.
Read more VNTU STUDENT IRYNA SHKARAPUTA IS THE CHAMPION OF UKRAINE IN POWERLIFTING
21-YEAR-OLD STUDENT OF VNTU PRESSES 100 КG AND WINS A BRONZE MEDAL AT THE WORLD CUP CHAMPIONSHIP