Фонтан

Найкраще місце де студенти...

Арка

Арка - прикраса другого корпусу...

Культура

Високий рівень культури наших студентів...

Cisco

У нашому університеті знаходяться Cisco...

Спорт

Футбол, волейбол, баскетбол, боротьба...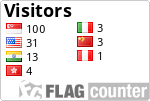 POLITECHNIKA OPOLSKA AND VNTU SIGN A COOPERATION AGREEMENT
Rector of Vinnytsia National Technical University, Professor Volodymyr Hrabko and Rector of the Politechnika Opolska (Poland), Professor Marek Tukedorf signed a cooperation agreement.
Information portal "Vinnytsia OK"
Information portal "My Vinnytsia"
Head of VNTU Volodymyr Hrabko and Vice Rector Viktor Mizernyi visited two Polytechnic universities in Poland – Sventekshisk (Kielce) and Opolsk (Opole).
They discussed possibilities for improving and updating programs for international cooperation to improve their effectiveness.
Read more AT THE GOLDEN JUBILEE OF POLITECHNIKI ŚWIĘTOKRZYSKIEJ
The Politechnika Opolska trains students almost in the same specialties like VNTU. Therefore, the possibility of implementing the "Double Diplomas" curriculum was discussed in detail. According to this curriculum, graduates receive two diplomas — "Master" at  VNTU and "Master" at the state educational institution of the Republic of Poland that is recognized in states of the European Union.
Read more СТУДЕНТАМ TWO DIPLOMAS FOR VNTU STUDENTS
DIANI SLOBODIANIUK IS A STUDENT OF TWO UNIVERSITIES
The Politechnika Opolska cooperates with almost 100 European universities within the Erasmus program. VNTU will also join such a respected educational society.
There was an agreement on joint researches. New Polish partners of VNTU are interested in establishing personal communications according to the scheme "Professor Professor".
Vice Rector of VNTU Viktor Mizernyi and his colleague from the Politechnika Opolska determined common directions of work in relation to international cooperation.
As a result of the negotiations, a long-term cooperation agreement between VNTU and the Politechnika Opolska was signed.
This autumn delegations from two Polytechnic universities– Sventekshisk (Kielce) and Opolsk (Opole) will visit VNTU.