Фонтан

Найкраще місце де студенти...

Арка

Арка - прикраса другого корпусу...

Культура

Високий рівень культури наших студентів...

Cisco

У нашому університеті знаходяться Cisco...

Спорт

Футбол, волейбол, баскетбол, боротьба...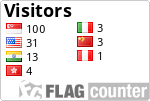 PROFESSORS YURII BURIENNIKOV AND LEONID KOZLOV ARE AWARDED WITH THE MEDALS "FOR MERITS"
Today, at Vinnytsia National Technical University  the XVIII International Scientific and Technical Conference AS IHP "Industrial Hydraulics and Pneumatics" has started.
Information portal "Vinnytsia OK"
Information portal "My Vinnytsia"
It will be accompanied with a scientific and practical seminar "Application of 3D printers in technological processes at the enterprises of Podillia region".
AS IHP, the Association of Industrial Hydraulics and Pneumatics specialists, awarded scientists of VNTU at the plenary session of the Conference. The medal "For Merits" named after Tryfon Bashta, the founder of Ukrainian scientific School of industrial hydraulics, was given to the Dean of the Faculty of Mechanical Engineering and Transport, Professor Yurii Buriennìkov and the Head of the Department of Technology and Automation of Mechanical Engineering, Doctor of Technical Sciences, Professor Leonid Kozlov
"The conference "Industrial Hydraulics and Pneumatics" has been held for 27 years, as long as there is an AS IHP. Specialists are looking forward to this scientific event," says Honored Worker of Science and Technology of Ukraine, Head of the department of NTUU "KPI", Doctor of Technical Sciences, Professor Vasyl Strutynskyi.
The purpose of the conference is to revive professional contacts between specialists in the field of industrial hydraulics and pneumatics, exchange information and increase scientific and technical level.
"Vinnytsia is a landmark city for the Association. Here, at VNTU, we have meet for the third time. Here, in Vinnytsia, we started our professional journal "Industrial Hydraulics and Pneumatics" in 2003. Today, in Vinnitsa, we need to elect the President of the Association and make changes to the Charter of the AS IHP, says Valerii Badakh, Executive Director of the AS PGP, Head of the department of hydroelectric systems of the National Aviation University
Professor Yurii Buriennikov:
"The award is a surprise and a great advance for me. It is very nice to see the familiar colleagues from all over Ukraine at VNTU. Since the time when in 1967 Ihor Matvieiev and Ihor Nemirovskyi have joined to VNTU, a scientific school of hydraulics began to develop in our university. Today, our scientists are well-known in Ukraine, primarily by their scientific performance."
More than 60 specialists take part in the conference, they are not only scientists, teachers, postgraduates but also industrialists.
Director of the scientific and production enterprise "Astok" Viktor Rosumkov:
"Our enterprise is a manufacturer of hydraulics and pneumatics. We are implementing what science has worked out. Therefore, the key to our success is the development of science!"
Page of VNTU Press Center in Facebook