Фонтан

Найкраще місце де студенти...

Арка

Арка - прикраса другого корпусу...

Культура

Високий рівень культури наших студентів...

Cisco

У нашому університеті знаходяться Cisco...

Спорт

Футбол, волейбол, баскетбол, боротьба...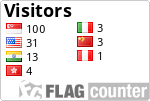 VNTU AND THE STATE FINANCE INSTITUTION FOR INNOVATIONS (SFII) SIGNES A MEMORANDUM OF COOPERATION
Vinnytsia National Technical University and the State Finance Institution for Innovations have signed a Memorandum of Cooperation
Vinnytsia National Technical University and SFII (State Finance and Credit Institution for Innovations of the Ministry of Economic Development and Trade of Ukraine supervised by the Cabinet of Ministers of Ukraine have signed a Memorandum of Cooperation on the implementation of startups, innovations, and investment projects.
The document was signed by Rector of VNTU, Honored Worker of Science and Technology of Ukraine, Doctor of Technical Sciences, Professor Volodymyr Hrabko and Chairman of the Board of SFII Volodymyr Stavniuk.
The event took place at VNTU due to the successful activity of Vinnytsia Sikorsky Challenge startup school, which stimulates the development of innovative entrepreneurship and startup activity in Vinnytsia.
Moreover, VNTU has the largest number of registered inventions among educational institutions of Ukraine (by relative indicators).
Deputy Head of Vinnytsia Regional State Administration, Director of the Department of Education and Science of the Regional State Administration Ihor Ivasiuk and Deputy of Vinnytsia mayor Vladyslav Skalskyi welcomed participants of the event.
The formation of a state ecosystem for innovations, startup development, and financial searches for the implementation of innovative and investment projects on the basis of SFII, as well as the mechanisms of commercialization of intellectual property in Ukraine were discussed at the event.
Valerii Zhaldak, the Director of the Department of Intellectual Property of the Ministry of Economic Development and Trade of Ukraine spoke about intellectual property as a pledge of innovation and economic development of the state.
Henry Shterenberg presented Ukrainian Global Trade and Investor Inc. — a platform that aims to combine the economic interests of Ukrainian business with the interests of Western counterparts to attract investment in the country.
Vick Korsun, the Chairman of the international jury of the Festival of innovative projects Sikorsky Challenge at NTUU "KPI" namd after I. Sikorsky told about the implementation of the on-line IDEATION platform for Ukrainian innovators.
The event was attended by students of VNTU, startupers (former and current students of Vinnytsia Sikorsky Challenge School), postgraduates, young scientists, and heads of VNTU scientific schools.
Web-page of VNTU Press Center in Facebook