Fountain

The best place where students can...

The Arch

Arch - decoration second building...

Culture

The high level of culture of our students...

Cisco

In our university are Cisco and Microsoft Academy ......

Sports

Football, volleyball, basketball, wrestling, boxing, athletics, chess ...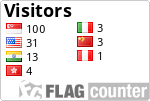 VNTU POSTGRADUATE STUDENT VISITS THE SILICON VALLEY
Postgraduate student of the Department of Computer Science of the Faculty of the Information Technology and Computer Engineering Tetiana Polhul took part in the conference "F8: Facebook Developer Conference" held in San Jose, California (United States)
Тетяні вдалося дізнатися про нові тенденції розвитку інформаційних технологій, а також зустрітися з кафедри комп'ютерних наук, які працюють у Facebook та Google, а також із засновником Facebook – Марком Цукербергом!
The theme of her dissertation deals with BigData technologies and the intellectual analysis of data, so it is Silicon Valley where such themes are just in trend.
Tatiana managed to learn about new trends in the development of information technologies and to meet with graduates of the Department of Computer Science who work in Facebook and Google as well as Mark Zuckerberg, the founder of Facebook!
Web page of VNTU Press Center in Facebook