Фонтан

Найкраще місце де студенти...

Арка

Арка - прикраса другого корпусу...

Культура

Високий рівень культури наших студентів...

Cisco

У нашому університеті знаходяться Cisco...

Спорт

Футбол, волейбол, баскетбол, боротьба...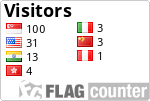 MANY HAPPY RETURNS OF THIS DAY!
Borys I. Mokin, Doctor of Technical Sciences, Professor, Honored Worker of Science and Technology of Ukraine, Academician of the National Academy of Pedagogical Sciences of Ukraine, People's Deputy of the Supreme Council of the Ukrainian SSR of the 12th convocation, People's Deputy of the Verkhovna Rada of Ukraine of the 1st convocation, Advisor of the Prime Minister of Ukraine 2009-2010, Member of the National Union of Journalists of Ukraine, Senior Member of the IEEE, Rector of VNTU 1989-2010, celebrated his diamond jubilee on January 3
Scientific and technical library of VNTU prepared biobiographical index about Borys I. Mokin to the landmark event.  http://ir.lib.vntu.edu.ua/handle/123456789/19410
I met  Borys I. Mokin in 1980 when he was the head of the department. During my study at the institute most of all I remembered two teachers, one of whom was Borys I. Mokin. He demonstrated his comprehensive knowledge, deep knowledge of the subjects taught, the ability to work with an audience and the ability to instill love for science. And, probably, that's why I was interested in scientific activity that was accompanied and corrected by my teacher Borys I. Mokin, under whose guidance I defended both the candidate's and the doctoral theses.
Borys I. Mokin was a scientific supervisor not only for me but also for many of my colleagues who defended theses. And each time when there were any difficulties in solving scientific problems Borys I. Mokin aptly advised how to solve the problem. And now Borys I. Mokin does not lose the scientific pace and reviews scientific papers highly qualified as editor-in-chief of the magazine, as a member of the specialized academic councils, and just as an expert.
Personally, I thank Borys I. Mokin for a lot of things I have learned from him in production, scientific and vital aspects.
Good luck to you, dear Borys I. Mokin, in all your efforts!
Sincerely,
Rector VNTU,
Professor Volodymyr Hrabko