Fountain

The best place where students can...

The Arch

Arch - decoration second building...

Culture

The high level of culture of our students...

Cisco

In our university are Cisco and Microsoft Academy ......

Sports

Football, volleyball, basketball, wrestling, boxing, athletics, chess ...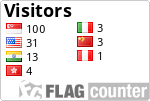 ASSISTANT PROFESSOR OF VNTU VITALII ISHCHENKO TAKES INTERNSHIP IN VIENNA
The head of the Department of Ecology and Environmental Safety of Vinnytsia National Technical University, candidate of technical sciences, associate professor Vitalii Ishchenko has taken internship at Vienna Technical University (Austria) since November
Vitalii Ishchenko is training at the Institute for Water Quality, Resource and Waste Management.
The internship became possible thanks to the grant of the Austrian Agency for International Cooperation in Education and Science.
In Austria, Vitalii Ishchenko is carrying out the research on hazardous household waste components with the most state-of-the-art equipment and is acquainting with the local waste management system, which is one of the most effective in the world.