Fountain

The best place where students can...

The Arch

Arch - decoration second building...

Culture

The high level of culture of our students...

Cisco

In our university are Cisco and Microsoft Academy ......

Sports

Football, volleyball, basketball, wrestling, boxing, athletics, chess ...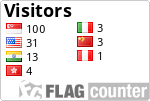 THE KING AND THE QUEEN OF VNTU ARE FUTURE BUILDERS
The King and the Queen of the University were elected at Vinnytsia National Technical University. Andrii Lialiuk and Yana Badia won these titles at the ball devoted to Valentine's Day
Information portal "My Vinnytsia"
Information portal "Vinnytsia Ok"
The aristocratic dance performance has taken place at the University for the second time. The theme of the ball was "Mix of Epochs".
Seven duets of the contestants, each of which danced their "own" period of history, competed to win the honorary titles.
The Ancient Greece was presented by Alina Melnyk and Oleh Antoniuk (Faculty of Infocommunications, Radioelectronics  and Nanosystems).
The era of Maharajah's kingdom was presented by Alina Pobirska and Ivan Melnyk (Institute of Environmental Safety and Environmental Monitoring).
The Epoch of Enlightenment was presented by Olena Shevchuk and Maxym Tsymbaliuk (Faculty of Information Technology and Computer Engineering).
The period Gangsters was presented by Yana Badia and Andrii Lialiuk (Faculty of Civil Engineering, Thermal Power Engineering and Gas Supply).
The Soviet era was presented by Oleksandra Chmyr and Oleksandr Katunskyi (Faculty of Information Technology and Computer Engineering).
Disco of 1980s was presented by Kateryna Povstianko and Maxym Zatkhei (Faculty of Electric Power Engineering and Electromechanics).
This year's epoch was presented by Tetiana Mormitko and Andrii Semeniuk (Faculty of Computer Systems and Automation).
The jury is the deputy deans for educational work, acting Mr. VNTU and Miss VNTU, as well as Mr. and Miss of each faculty.
The pauses between the contests were creatively filled with hits of past performed by the university pop studio "Septima".
Various certificates for viewers from partners of the holiday were raffled off.
There was also a photo zone, where everyone could make a photo in the style of the ball.
Last year the titles of the King and the Queen of the Student Venetian Ball of VNTU won the duet from the Institute of Environmental Safety and Environmental Monitoring Yurii Kalinovych and Olha Kazakova.
Read more There is a king and a queen at VNTU now
The bright event finished with a driving student disco.
Photo album by Serhii Markov Student Ball. VNTU. 2018
Web-page of VNTU press center in Facebook