Fountain

The best place where students can...

The Arch

Arch - decoration second building...

Culture

The high level of culture of our students...

Cisco

In our university are Cisco and Microsoft Academy ......

Sports

Football, volleyball, basketball, wrestling, boxing, athletics, chess ...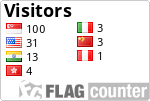 INTERNATIONAL OLYMPIAD IN PROGRAMMING FOR VEKUA CUP IS HELD ON MAY 26-27
Vekua Cup competitions consist of two rounds – personal (held on May 26) and team (May 27)

For more information about participation in Vekua Cup competitions you can contact the Coordinator of the Cup in Ukraine — Professor of the Department of Computer Sciences of Vinnytsia National Technical University, Volodymyr I. Mesiura, email: This e-mail address is being protected from spambots. You need JavaScript enabled to view it , tel .: 0972647731.
Кількість учасників на кожному з майданчиків може бути обмежена ресурсами організаторів.
All questions regarding the specific terms for participation at each of the sites should be addressed:
- at Vinnytsia National Technical University – Volodymyr I. Mesiura, email: This e-mail address is being protected from spambots. You need JavaScript enabled to view it ;
- at Odesa National Academy of Food Technologies – Alfiia R. Antonova, email: This e-mail address is being protected from spambots. You need JavaScript enabled to view it ;
- in Uzhhorod National University – Oleksandr V. Mitsa, email: This e-mail address is being protected from spambots. You need JavaScript enabled to view it ;
- at Kharkiv National University of Radio Electronics – Oleksandr O. Samantsov, email: This e-mail address is being protected from spambots. You need JavaScript enabled to view it .
The number of participants on each site may be limited by the resources of the organizers.
Web page of VNTU press center in Facebook