Fountain

The best place where students can...

The Arch

Arch - decoration second building...

Culture

The high level of culture of our students...

Cisco

In our university are Cisco and Microsoft Academy ......

Sports

Football, volleyball, basketball, wrestling, boxing, athletics, chess ...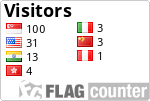 HE WROTE ABOUT EVERYTHING IN THE WORLD. AND IT TURNED OUT — LOVE ...
On June 3, Mykhailo Strelbytskyi was 69 and on June 8 he met with Eternity ... He was buried in his native village of Maidan-Verbetskyi, Letychiv district
Information portal "Vinnytsia Ok"
Information portal "My Vinnytsia"
Mykhailo Strelbytskyi, Candidate of Philology, Associate Professor, worked at the Department of Cultural Studies at VNTU since 1991. He didn't limit himself only to lectures and seminars. For many years he directed the student literary association "Student Muse" and the column under the same in the university magazine "Impulse". With his blessing, two collections of studio students' works, a collection of their poetry and criticism, and own books of poems by Oksana Barbak, Dmytro Shtofel, and Serhii Bilokhatniuk were published.
Mykhailo Strelbytskyi is the author of VNTU Anthem.
Read more POETRY GARDEN OF MYKHAILO STRELBYTSKYI
Mykhailo Strelbytskyi issued more than 20 books.  Amazing, he wrote a poem to each picture from the University Art Museum of Fedir Konovaliuk!
Mykhailo Strelbytskyi wrote about everything in the world. And it turned out — Love!
And now let the heavens of his own soul help him reach the Kingdom of Heaven!