Фонтан

Найкраще місце де студенти...

Арка

Арка - прикраса другого корпусу...

Культура

Високий рівень культури наших студентів...

Cisco

У нашому університеті знаходяться Cisco...

Спорт

Футбол, волейбол, баскетбол, боротьба...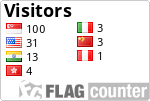 VNTU MASTER HALYNA BOHACHUK IS STUDYING AT LINNAEUS UNIVERSITY (SWEDEN) DURING THIS SEMESTER
Halyna Bohachuk, a student of the first year of the Master's course at the Faculty of Information Technology and Computer Engineering, has won a grant and went to study at Linnaeus University under the Academic Mobility Program
Information portal "Vinnytsia Ok"
Information portal "My Vinnytsia"
"At the Faculty of Technology of Linnaeus University I will study subjects related to programming and modern technologies, for example, Algorithms and Advanced Data Structures, Operating Systems, Introduction to Web Programming, Problem Solving and Programming and, of course, in English. But I have already begun to study Swedish. By the way, Linnaeus University is among the top universities of Sweden and students from all over the world study here. This year there are only four students Ukraine from: one from Vinnytsia, one from Kharkiv and two students from Lviv," says Halyna.
First Vice-Rector of VNTU, Doctor of Technical Sciences, Professor Oleksandr Vasilevskyi says:
"Vinnytsia National Technical University follows the Regulations on academic mobility of students, graduate students, postdoctoral students and teaching staff. According to this document, VNTU sends students to study at abroad universities with which it has agreements. An individual curriculum has been made for Halyna Bohachuk as a participant in academic mobility. According to this curriculum, in the end of the semester Halyna Bohachuk will only take some exams at VNTU, the other  subjects, which she is studying at Linnaeus University, are admitted by VNTU and will be added to her curriculum as those she passed."