Fountain

The best place where students can...

The Arch

Arch - decoration second building...

Culture

The high level of culture of our students...

Cisco

In our university are Cisco and Microsoft Academy ......

Sports

Football, volleyball, basketball, wrestling, boxing, athletics, chess ...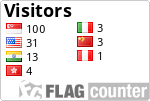 Vinnytsia national technical university
National artistic diversity in Europe, Asia, Africa and Latin America enchantingly poyednalos Day international community and unity, which is traditionally an international student at our university.

This year the most active in stage event were students of Turkmenistan, Turkey, China, Ecuador, Senegal, Cameroon and Angola.
On the significance of events and nebudennosti NTB said Rector, PhD, Professor Vladimir Grabko. He wished good mood not only a holiday, but also in everyday life. And success in hard work - in education. The Administration is strongly contribute vyshu students.



The feast of medical students and joined the university who fervently supported their countrymen.
The first country with which launched a virtual world tour - Turkmenistan. On their homeland told students of the preparatory department Yazmuradov Zaman.
Elmahti Erdinch shrewdly read Turkish "grist Esther" (Liberty) - poetry that resonates with passionate words of Taras Shevchenko, Ivan Franko, Vasyl Stus.
In western Africa's Atlantic coast of Senegal is located. Listeners Preparatory Department Fall Mountain, Omar Hotab, Kama Mustafa, Bamba JMA talked about his homeland.
Curious and most numerous countries - China. On his sophomore told the Institute of Management and this Shuan Zhao Yuye. A listener preparatory courses Liu Xu singing. Of course, that the most urgent for the young - about love: "You are my queen of love". Du Juan, sluhachka preparatory courses, dancing - Chinese national dance with elements of jazz.
The name of their country in Spanish means "equator". Therefore, Ecuador! A country that takes "makarenu", "Lombadoyu", "salsa". Dance "Bombas" Ecuadorian students performed at live accompaniment - guitar Havyer Rojas Robles (5 th year ITKI Institute) and Andreas Fuentes Hayan Munyos (Preparatory Department). A Dance dwarfs "Eduardo showed senior Tores, Andres Utreras, Jorge Benitez Karilo, Kristansen Stivf Alexander Rojas.
Again, getting back under blazing sun of Africa - Cameroon. Slides Cameroon presents Frank Boehm, Christian, student of the Institute RTZP.
About the Institute of fourth Angola ITKI Jorge Macau can tell forever. Besides exquisite Ukrainian, peresypayuchy story witty jokes. And his countrymen show national choreographic features. The girls perform female dance "MAYEYE" - it is appropriate when Angolans are going to dinner and then pidkripyvshys, dance around the fire. "Semba" - a traditional dance of angels, romantic, perceptive and valued for adults Angola. "Kuduru" - a popular dance fiery young Angolans.
The biggest furore and a barrage of applause in the hall caused cfvt inflammatory speeches of African students from Cameroon and Angola.

Finally, note that NTB for over three decades of training specialists for 70 countries on the planet.
NTB one of the few universities in Ukraine, who teaches foreigners only official language.
Now in our universities contingent of foreign students is more than 400 people. Top Brotherhood missions are Ecuador, China, Azerbaijan, Cameroon, Angola.
In the New Year and Christmas Yule foreign students of our university together with Ukrainian peers actively send the funds and schedruvaly. Video showing scenes of a TV "VITA" and "5 channel".